Bio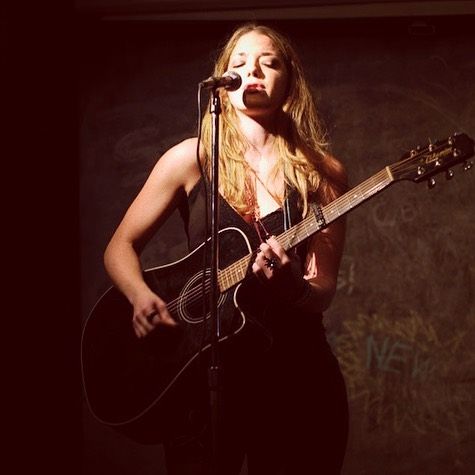 Siobhan's Story
In Condensed Form
Siobhan O'Malley is a singer-songwriter based out of New York City.  She is a singer-songwriter who plays a mix of folk-pop-rock.  
*Hypnopomp and Circumstance said "the range of styles on 'Alibi Bye' is breathtaking."
*Ruth Gerson calls Siobhan's work "interesting and inventive.  Creative and beautiful."
*Mike Viola says Siobhan is "fantastic, super-expressive, she dives deep then surfaces."
*Sheila Variations said of 'Alibi Bye": "Each song is its own complete world.  You don't feel a sense of same-ness, like you're just hearing the same song tricked up over and over again.  And it all feels completely right, when heard together.  It works as a whole."
Siobhan grew up writing songs and musicals (there is an archive of a musical she wrote as a 10 year old that was based on the Babysitters Club, but was called "the Pet Sitters").  She started writing songs in college as a strange pull, a strange calling, just believing it was something she needed to do. 
After that, she released "Permanent Markers" her debut album. She played out around the city a whole lot.  She then signed with the label Blue Coccoon and recorded the well-praised "Alibi Bye".  She ended up touring around the country, playing her music--from dive bars to giant theaters.  She then released the EP, "Let's Get Ahead of Ourselves, Baby!".  Her song, "I Spy" was featured in a commercial by the brand Linda & Harriet.She also wrote the music for the movie "Broccoli".
Siobhan recently became un-retired from songwriting.  She is so happy to be writing music again and playing out! Join her mailing list for upcoming shows. Come check out a show soon!